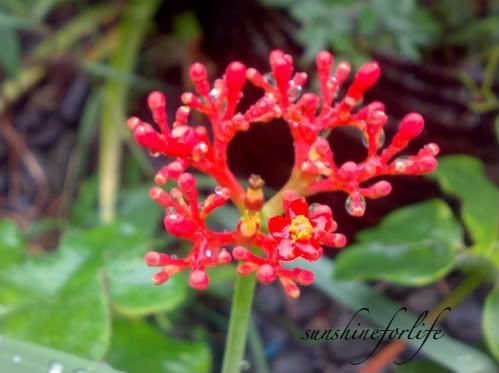 This was taken last first Saturday of the this year 2009. I was left at home because an ant kissed me on the lips Friday evening so i ended up with a swollen lower lip and it's horrible to the site so i just enjoyed taking pictures of the plants outside my home. :-)
Happy Tuesday to all!
If i can't blog hop to everyone's blog today then i hope i can tomorrow. I will be offline this afternoon as am going to work in another department. They have IC too but i got lots of paper work to do so i will be online after 6 pm later.