I am thinking that in the soon future, i will buy one of the red footwear i saw at Gaisano Mall. My daughter and I was out to the mall last Sunday and while she decided to spend a long time in the booksale store, i decided to go to the lady's section (footwear) to check what's nice and to take some "red" photos. It was sort of like a post-valentine date with my daughter.

May you enjoy my photos with "reds" today: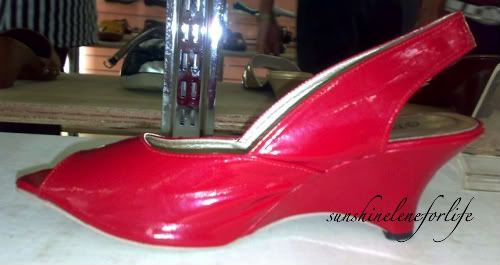 --i love the color although the style is not for my kind of feet. i feel that this kind of red is sooo juicy. --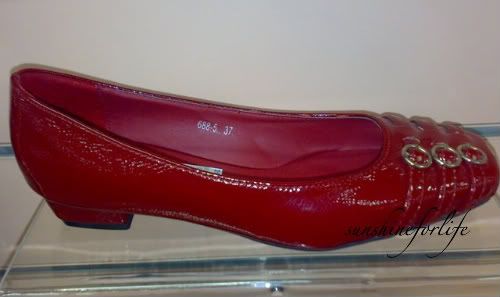 --this costs more than P400.00 pesos. Or around $10.00. But i seldom spend that much for a pair of sandals or footwear. But looking that it is made of a good material then i might go back to pick that someday. I wish it is still there when i go back.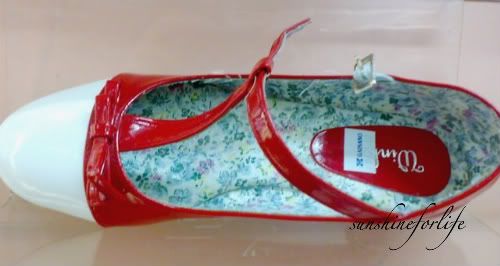 --Dimple wants to have this. Also costs $10.00. I told her it's not her priority for now so i told her that "maybe" next time. :)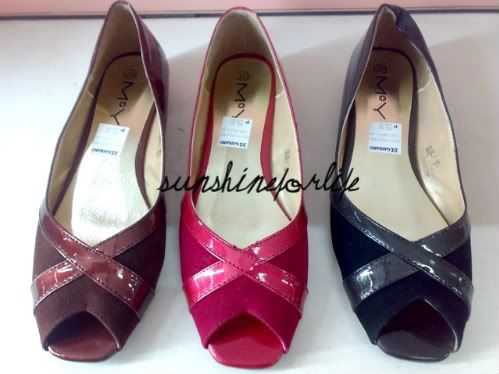 --i wish i own the three of them.

I just love shoesessss shoeses. hehehe
For more red photos, please click on the widget at the top most of this post. Thanks.