During the week-end, i had a once in a lifetime experience and that is traveling to Dipolog City and Dapitan City with the a group of students who visited the place to see traces of life and works of Dr.
Jose Rizal
, the National Hero of the Philippines.
I have tons of pictures from numerous places we've been to but in this post i will share here some from the Rizal Shrine - photos with a bit of red and something watery. :)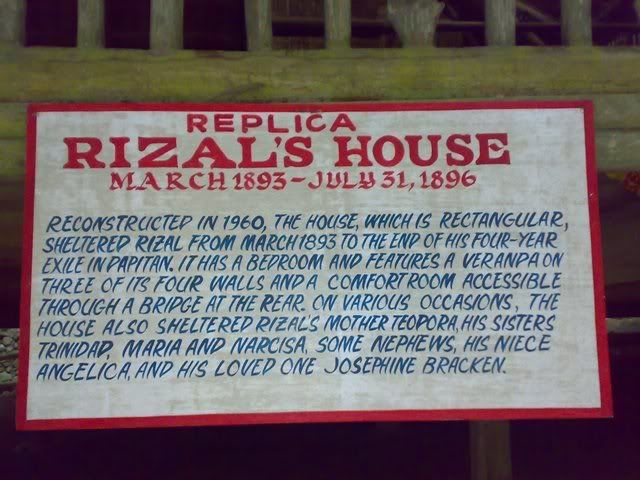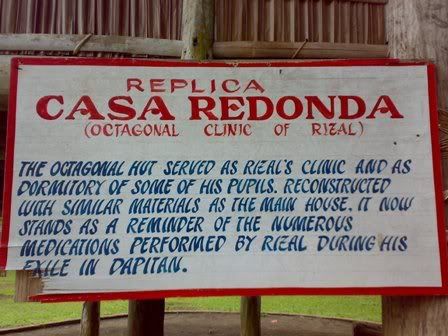 Dr. Jose Rizal stayed in this piece of land more than a hundred years ago while he was exiled in Dapitan. How i wished those wooden bamboo buildings were original. But nah there was no more original but all the replicas was of the same size and form.

The Shrine is situated facing the sea and it is so relaxing to spend time there. The place is full of plants and trees and the view of the sea at sunrise and sunset for sure is very fulfilling. We only experienced the sunset and it was breathtaking.

Now for watery entry -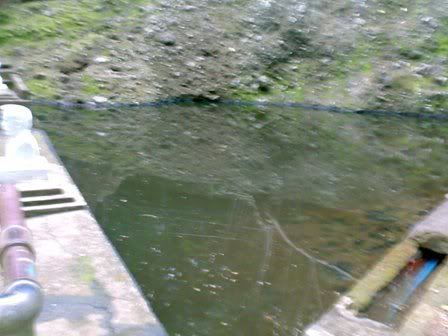 -- This is the pool made by Jose Rizal. The only original thing left of what he made. I can imagine him enjoying a dip here when the day is very humid.

-- a lil pool for fishes below the Lover's Rock. It's great to watch the sunset from the top of the Lover's Rock. For sure, Jose Rizal and the love his life that time enjoyed many quiet moments there as the watch the sun go down.

- Sunset!