The Hugyawan 2009 launched a Christmas Decoration Contest by Department. Days after the announcement we made our manger and christmas tree. But as the days went by, more and more ideas came into reality. The final judging will be tomorrow and these are our entries to the contest: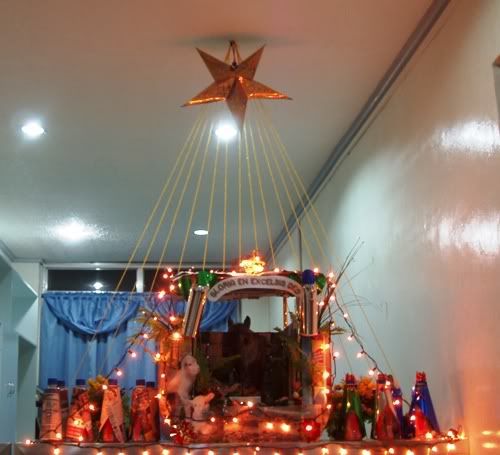 - The Belen (Manger) -

- closer view of the manger -

- Our Christmas Tree -

All entries should at be made at least 80% from materials found in their respective departments. We used here the student's thesis submitted to the Academic Dean's Office.
- Our newspaper stand got dressed up, too! -
I want to go around the hospital floors later tonight to check out their entries. Hope to see them lighted. I know they are very eye catching, too.

I will announced the winners maybe on Ruby Tuesday next week. :)