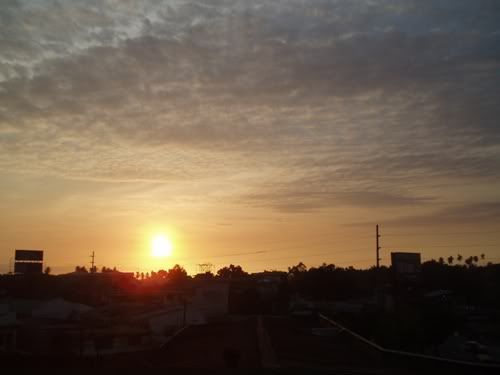 Sunset from the 4th Floor of the MSH Annex Building
I am going to miss this spot soon as the dormitory will move back to the old location. Although i can see the same sky everyday from here - but when i imagine i am going to miss seeing the sunset or sunrise from a better elevated area then i feel sad.
On a positive note, i still hope i can see the sunset and sunrise again from other locations - like the beach! the mountain top! or ...any places when i can.