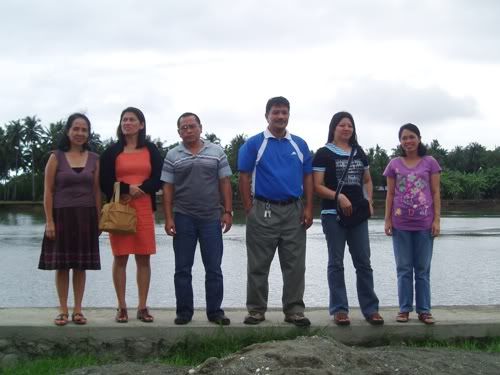 It was announced this morning that there will be a community outreach at 1:30 in the afternoon. Thanks to the invitation of the Pastor's wife, i decided to go. First destination was at Mimbalut church. We just left the goods at their care and it's up to them where to distribute. It was
my first
to visit the church.
Next destination was at Riverside church and when we reached there I was speechless. Aside from the many attendance of young people, the view was breath taking. :) Nice view but i prefer to use the above photo because these are my companions. I wish am there in the group for this picture taking. This is also
my first
time to visit Riverside church.