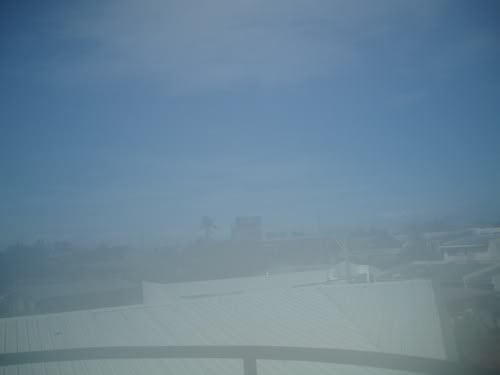 Sand Storm!
Desert Storm!
That's the first thought i had in mind when i saw the result of my sky shot. It looks like there is a sand storm going on outside the glass door.
That is no sand storm. That's no desert place outside that building. That's just a dirty glass. I wonder why it's not cleaned by the janitor daily. It was really thick with dust.
A view from the Exit deck on the 4th Floor of the Annex Building.