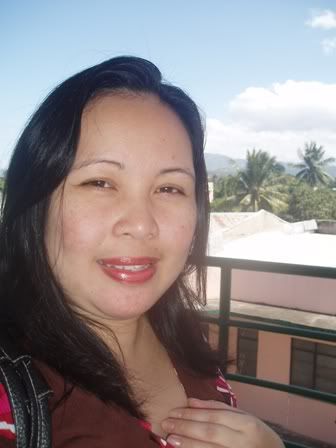 Me on Valentine's Day!


Ain't I pretty? hahaha Pretty man jud!

I left the dorm at almost 11 am - after I did laundy and ironing. It is a perfect day for sky shooting so i took some shots and then also took a shot of me. I did not have a date but i still used a printed red blouse. I just forgot to paint my nails red last night. I am off to the office.
I will be using the sky shots on Friday at my
DIMT
blog. So, you can watch out for it.